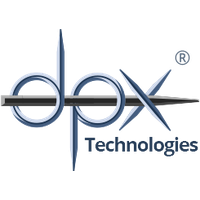 Columbia, SC – DPX Technologies announces a new INTip solution that utilizes a proprietary design for micro-elution dispersive solid phase extraction. DPX INTip solutions are designed to simplify sample preparation methods, and the μElution dSPE tip provides an automated solution for optimal sensitivity.
"The μElution dSPE tips were developed as an addition to the dSPE product line, that give our customers the ability to reduce elution volumes and increase sensitivity for downstream analysis," said William E. Brewer, Ph.D., Founder and CEO of DPX Technologies. "DPX micro-elution methods eliminate solvent evaporation and reduce the challenges for sample preparation of high throughput, high sensitivity assays."
Read the complete announcement here.
---