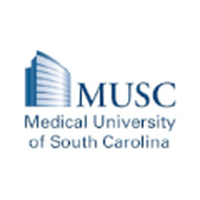 The Medical University of South Carolina and Siemens Healthineers have formed a first-of-its-kind strategic partnership with the mutual goal of advancing the quality of health care in South Carolina. The partnership will capitalize on the coupling of MUSC's clinical care, research and education expertise with Siemens Healthineers' engineering innovations and workflow-improvement capabilities.
"We are leveraging a longstanding relationship to reshape what we can both deliver in health care," said David J. Cole, M.D., MUSC president. "Our nation is demanding that we address our fractured, costly and inefficient health care delivery systems. As the leading academic health sciences center in this state, MUSC's purpose must be to drive the highest quality care for our patients at the lowest cost through commitment and partnerships. In discussions with the Siemens Healthineers team, we discovered a high degree of alignment with these concepts, and we are very excited to have them move forward with us. Our mutual goal is to not merely provide the best care possible for just our patients; we will define the new gold standard for others to follow."
Specifically, this new agreement will focus on driving performance excellence at MUSC and generating significant clinical and value-driven innovations in focused target areas including pediatrics, cardiovascular care, radiology, and neurosciences.
"Ultimately, our goal is to enable health care providers to get better outcomes at lower cost. We will achieve that by empowering MUSC clinicians on this journey through four specific areas of focus – expanding precision medicine, transforming care delivery, improving the patient experience, and digitalizing health care," said Dave Pacitti, president of North America for Siemens Healthineers. "These four core values of Siemens Healthineers are representative of the goals of our strategic relationship with MUSC, and we hope that the spirit of this flagship partnership will initiate a trend in value based care within the industry."
Read the entire article by clicking here.
---