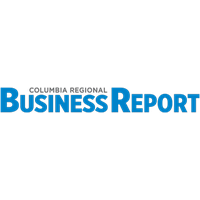 Courtesy of Columbia Business Report
Seven months ago, John Carrington took a deep breath and pushed all his chips to the center of the table.
His Columbia company, ZVerse, was at a crossroads. Founded in 2013 as a 3D design and software solutions provider, the Shop Road outfit faced overwhelming demand for the protective face shield that had grown from an idea hatched to help local hospitals into orders multiplying into the millions.
Advertisement
"The first request we had was for 3,000 units, which we could solve, no problem," Carrington said. "The next day it was 10,000, and the next day it was 50,000, and at that point we knew that 3D printing would not be able to keep up with that demand. … We had to place a bet."
The wager involved shutting down for a few weeks to completely retool ZVerse's production process to injection molding while scaling up from an 8,000-square-foot facility to a 30,000-square-foot one that could fill three tractor-trailers a day. Continue reading by clicking here...
---