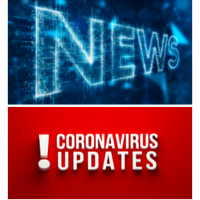 SCBIO continues to provide assistance, connections and resources to help our state deal with the increasing COVID-19 threat.
Check out this latest newsletter to access information on up-to-date safety, infection control and health protocols recommended by experts...
Regular webinars dealing with timely topics...
Supply chain connections assisting those in need of medicines, testing kits, personal protective equipment and other goods with suppliers who can assist them...
Assistance in accessing regulatory bodies to get solutions to market quickly... and
Great stories of how South Carolina companies are stepping up to help in this time of critical need.
Click to read full details now.
---