Purpose of Public Policy, Governmental Relations & Advocacy
As the exclusively dedicated advocate and voice of South Carolina's $11.4 billion life sciences industry, SCBIO educates policymakers and business leaders about the value that the industry brings to our state, our communities and our citizens. 
Today, life sciences provides more than $2.5 billion in statewide labor income, supports more than 40,000 total jobs and produces an average salary range of $58,000 - $78,000 annually -- significantly above statewide averages.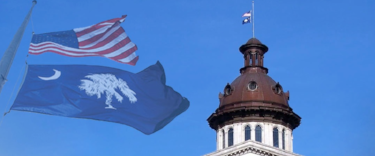 SCBIO serves as a catalyst to ensure South Carolina's future as a global leader in life sciences by creating a cohesive community uniting companies, universities, research institutions, government and industry associations. 
By advocating for life science companies, providing leadership, facilitating economic development, offering insightful programs, and convening industry stakeholders, SCBIO is encouraging our community to cooperatively develop a shared vision, goals and strategies to support and enhance South Carolina's economy and quality of life.
On behalf of the industry, SCBIO encourages thoughtful legislative and regulatory solutions that allow life sciences companies to research, develop, and commercialize breakthrough medicines, devices, materials, therapies, solutions and cures, and to ensure patients around the world have affordable access to and can benefit from those advances.
Likewise, SCBIO opposes policies which may limit innovation, threaten patient access, or negatively impact the South Carolina life sciences industry's competitiveness in today's global economy.
Working together as one -- government, industry, academia and SCBIO -- we help ensure that our state and our industry thrives.
 
Life Sciences Legislative Reception:  April 25, 2018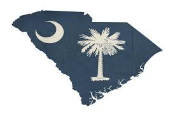 Join South Carolina legislators, staffers and SCBIO members on April 25, 2018 for the Life Sciences Legislative Reception in Columbia, SC.  This important legislative outreach is designed to discuss and advocate for policies important to the growth of our industry, and to communicate the impact life sciences has on South Carolina in terms of jobs and investment, and globally by creating products and services with potential to save lives and improve well-being. 

Policy Briefing
Click here to request a copy of our 2018 Policy Brief  (forthcoming).
 
Public Policy Committee
Meet the members of SCBIO's Public Policy and Legislative Affairs Committee.
 
Learn More About Issues & Policies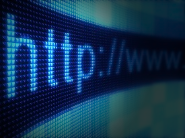 SCBIO also proudly serves as the state affiliate of national industry groups Biotechnology Innovation Organization (BIO), Southeastern Medical Device and Manufacturing Association (SEMDA), Pharmaceutical Research and Manufacturers of America (PhRMA), and Advanced Medical Technology Association (AdvaMed).  Visit their websites to read more about issues and policies impacting the life sciences industry.
Interested in being involved? Check the events page for registration or email Erin Ford at SCBIO.
MedTech 2018 Conf. Sept. 24-26

Join SCBIO and 3,000 of the world's leading medtech executives at The MedTech Conference in Philadelphia, Pennsylvania.
Featuring world-class plenary speakers, a wide array of educational programming, valuable networking and business development opportunities, The MedTech Conference is a must-attend event for the industry's prominent and most promising companies.
SEBIO Investor & Partnering Forum November 13-14

Join SCBIO at one of the region's premiere life sciences and medical technology conferences connecting emerging companies with potential investors and corporate partners. Celebrating its 20th anniversary, the Southeast BIO Investor & Partnering Forum returns to Atlanta on November 13-14, 2018 with a new format, new networking opportunities, and new investment prospects. today!
SCBIO 2018 Life Sciences
Legislative Reception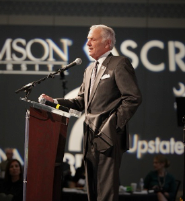 SCBIO enjoyed a full house of legislators, Board members and life sciences executives on April 25, 2018 for the Life Sciences Legislative Reception in Columbia, SC.  
We met with legislative leadership,
heard from House and Senate leaders, and shared information about the impacts and opportunities for life sciences industry growth in South Carolina. 
We closed the afternoon at Parker Poe's fabulous offices by hosting a reception for legislators, staffers and SCBIO members, compliments of Nephron Pharmaceuticals.  
Reception Sponsor:  Nephron Pharmaceuticals
Venue Sponsor: Parker Poe. 

Thank you for joining us!