Join Us For SCBIO 2021 -- the Virtual Annual Meeting of SC Life Sciences!
Join hundreds of industry leaders, government and higher education officials, biotechnology and pharma executives, medical device, medtech, health IT and life sciences supporters from across America on February 16, 2021 for SCBIO 2021 – South Carolina Life Sciences' Annual Meeting -- delivered virtually to your desktop or device live!
Top speakers and panelists will be on hand to share the latest insights on a state, national and global basis with you.  The current agenda of speakers will be announced shortly, but past presenters have included executives from such organizations as J&J Innovation, BIO Global, Nephron Pharmaceuticals,  SC Department of Commerce, South Carolina's 3 research universities, Medtronic, Arthrex, AdvaMed, Thorne, Ernst & Young, Prisma Health, Abbott, GCMI, AVX, IQVIA, VWR, Thermo Fisher Scientific, ZEUS, ChartSpan and more. 
Themed "The Power of Us", the virtual annual meeting features a half-day of cutting-edge presentations... a virtual exhibit hall... private Partnering Session with attendees and SC life sciences leaders... intensive networking, innovation updates, opportunity discovery, partnership making and strategic discussion -- all to help ignite your business success!    Registrants will include top officials across a broad spectrum of life sciences industries including:  
Bio manufacturing and CMOs
Drug discovery, R&D and CROs
Pharmaceuticals and biopharma
Diagnostics and testing
Digital health and Health IT
State and national government leaders
Research University executives, researchers and educators
Bioscience-related Distribution
BioAg  and more!

As South Carolina's investor-driven economic development organization exclusively focused on building, advancing, innovating and growing the life sciences industry, SCBIO members are involved in the research, development and commercialization of innovative healthcare, medical device, industrial, environmental and agricultural biotechnology products.  Life sciences has a $12+ billion economic impact and nearly 700  firms involved in the industry.
While the full agenda is not yet released, SCBIO 2021 will kick off February 16, 2021 from 9am - 12:30pm.  A full-day Partnering Session for interested attendees will run February 17.    
---
Keynotes and panels will feature top state, national and international speakers on topics reinforcing the conference theming "The Power of Us."  Program elements will include:
Keynote -- The Power of Innovation 

Feature -- The Power of Partnerships

Feature -- The Power of People

SC Life Sciences:  State of the Industry
Life Sciences Organization of the Year
Life Sciences Individual Contributor of the Year
Expect a jam-packed half-day of insights, connections and learning -- enhanced by the opportunity to connect with scores of industry leaders in both our Virtual Exhibit Hall and during the next-day Partnering Sessions.  Check back frequently as 2021 Conference agenda specifics are added.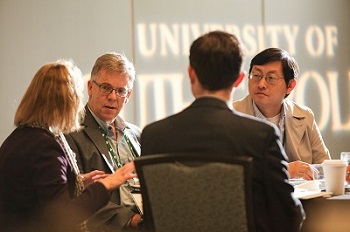 Connect with Colleagues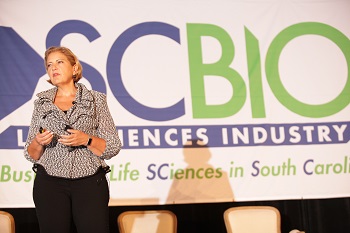 Learn from Leaders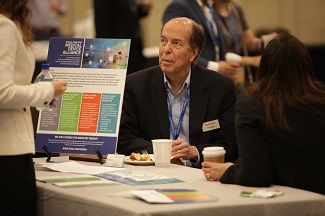 Find New Partners