Career Opportunities in South Carolina's Life Sciences Industry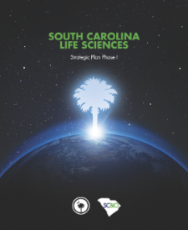 The life sciences industry in South Carolina is growing rapidly, and leaders of our industry are seeking the best talent in the nation to accelerate their growth and success.  If you want to be part of a fast-paced, dynamic industry where you will have the opportunity to help extend life, enhance quality of life, and relieve suffering, then the life sciences industry is for you!
 
At SCBIO, we seek to provide a robust platform of resources and services, available to all industry Members and Non-Member companies alike. SCBIO intends to work directly with employers and a talented pool of industry professionals to provide and enhance a dedicated recruiting channel, resume and job listings databases, networking activities, tools to help companies market themselves to available talent, plus career development resources, information and more.
At SCBIO, our Members' vision is simple...to advance their organizations to transform the life sciences industry and benefit the people and communities we serve. This transformation requires only the most talented professionals to join teams across South Carolina. 
To learn more, click on the sections below. 
Visit SCBIO Member Career Portals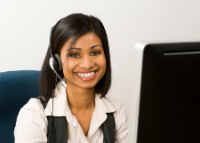 Connect directly to dozens of our Members' Career Portals
Browse life sciences organizations of highest interest to you
Get details on hundreds of specific positions of interest 
Check out newly posted positions
Upload your resume directly for employer consideration
Find the perfect position for you!
Browse SCBIO's Job Board
Check out the latest life sciences position listings all in one place
Browse positions from life sciences companies and service providers
Sort positions by category, title, location and type
View the latest position postings
SCBIO Members post positions FREE -- Non-Members post at special reduced rates
Explore Recommended Life Sciences Career Resources
Link to major life science job posting and search sites
Access information on resume preparation... interviewing skills... social networking and more
Find out about internships and apprenticeships
Identify key national life science resources to familiarize yourself with in your job hunt
Connect with recruiters who specialize in  life sciences industry positions
Gain insight on connecting with South Carolina's fabulous research universities!
Learn More About SCBIO's Career & Workforce Solutions
 Want to learn more about SCBIO's Workforce Services? Please contact Erin Ford at SCBIO.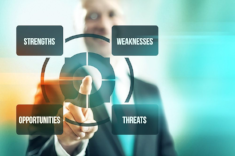 Current and planned SCBIO programs include:
Advertising job openings on SCBIO's Career Portal -- post a single position or an unlimited number
Marketing to candidates via our social media channels, professional networks and job lead blasts
Attend industry networking events
Attend periodic SCBIO HR and Workforce forums
Statewide Industry Workforce Accelerator Sessions - Columbia, Charleston & Greenville