Industry Conferences & Activities

 Industry conferences and events are an essential part of growing our industry, making connections to advance our organizations, and ultimately helping to heal, fuel and feed the world.  SCBIO and BIO members are leading the research and development of innovative healthcare, agricultural, industrial and environmental biotechnology products that are transforming our world... meet with and learn from industry peers at these, and other, events and conferences:

June 23     Bold Leadership in the Eye of the Storm: Insights & Strategies to Secure Our Future,


                   virtual meeting, 10am - 11am; register here
June 23     SCRA - SC Launch Summit, virtual meeting, 11am - 12pm; register here 



July 16      WEBINAR:  State Leaders Chart SC's Path Forward, virtual meeting, 10-11am;  


                   register here
 
Aug. 13       SCBIO Foundation Q3 Board Meeting, 10am - 12pm, virtual meeting 


Sept. 12       iMAGINE Upstate STEAM Festival, Greenville SC; CANCELED DUE TO COVID-19




Sept. 17      SCBIO Q3 Board Meeting, 11:30am - 1pm, virtual meeting 


Sept. 23       SCBIO Boot Camp, 8am - 1pm, Columbia, SC; details TBA  

Sept. 25       Women in Life Sciences Kick-Off, Columbia, SC; details TBA 


Oct. 5-7        MedTech 2020 Virtual Conference, live from Toronto, Ontario; details here

Nov. 11-13   ADVANSE Life Sciences Conference; Wild Dunes Resort, Isle of Palms, SC; 


                      get full details here
Nov. 16-20    MEDICA, Dusseldorf Germany; details to be announced

Dec. 10         Q4 Board Meeting, Columbia SC; details to be announced

2021
Feb. 16-18     SCBIO Annual Conference, Charleston SC; details to be announced


Have an industry event you would like added?  Please email info@scbio.org for inclusion.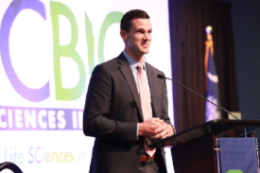 THANKS FOR ATTENDING SCBIO 2019 
Oct. 29-31, 2019 in GREENVILLE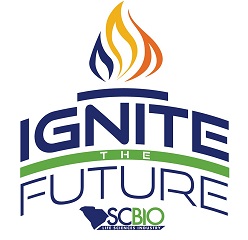 Over 450 life sciences industry leaders and business executives from across America convened in spectacular Greenville, SC  -- home to one of America's favorite Main Streets -- October 29-31 for 2-plus days of insight sharing, innovation updates, business networking, and access to top leaders at SCBIO 2019.

Speakers included such notables as J&J Innovation's Michal Preminger... Medtronic VP Christian Howell... IQVIA SVP Murray Aitken... Clemson University President Jim Clements... EY executives Kim Ramko and Kenny O'Neill... plus top execs from dozens of leading American life sciences, healthcare, medtech and biotech companies...plus venture capitalists, economic development officials, and hundreds more. 

SCBIO 2019 in Greenville, SC was our largest conference ever!  Plan to join us February 16-18, 2021 in Charleston for the next SCBIO Annual Conference!