Industry Conferences & Activities
 Industry conferences and events are an essential part of growing our industry, making connections to advance our organizations, and ultimately helping to heal, fuel and feed the world.  SCBIO and BIO members are leading the research and development of innovative healthcare, agricultural, industrial and environmental biotechnology products that are transforming our world... meet with and learn from industry peers at these, and other, events and conferences:
 
Aug. 5-8  National Conference of State Legislatures 2019 Summit, Nashville, TN 


Aug. 8     SC Life Sciences Workforce Accelerator Program - FREE - 8am - 12:15pm, Crowne  


                 Plaza Hotel, 851 Congaree Rd., Greenville SC - Register Now
 
Aug. 13   SC Life Sciences Workforce Accelerator Program - FREE - 8am - 12:15pm, American


                 LeFrance Building, Room 225, 1090 Newton Way, Summerville, SC - Register Now   
Aug. 20    SCBIO Board of Directors Meeting, 3 - 5pm, Thorne, Summerville SC 

Aug. 20   SCBIO Charleston Meet-Up at Thorne, 5 - 7pm, Industrial Rd., 620 Omni Dr., Summerville,
                 SC; FREE - light hors d'oeuvres and refreshments; Register Now

Aug. 21   SCBIO @ Mount Pleasant Rotary, 12 - 1:30pm, Harbor Breeze, 178 Patriots Point Rd.  


                 Mount Pleasant, SC
Aug. 28   SCBIO Chairperson's Circle Gathering, 3 - 4:30pm, Nephron Pharmaceuticals,   


                 4500 12th Street Extension, W. Columbia, SC; Invitation Only
Aug. 28    SCBIO Columbia Meet-Up, 5 - 7pm, The Hendrix, 1649 Main Street, Columbia, SC; FREE,  


                  Register Now
Sept. 4     SCBIO CEO Roundtable Gathering, 10 - 11:30am, CRDA offices, 4401 Belle Oaks Drive,  


                 Suite 420, North Charleston, SC; Invitation Only
Sept. 10   SCBIO Greenville Meet-Up, 5 - 7pm, Oak & Honey, 200 E. Washington Street,   


                 Greenville SC; FREE; Register Now
Sept. 12  CRDA - SCBIO Life Sciences Rooftop Reception, 5:30 - 7:30pm, The Lookout at the 


                 Envoy Hotel, 70 Sleeper St., Boston MA; Register to attend here
Sep. 23-25   The MedTech Conference, Boston Convention & Exhibition Center, Boston, MA  


Sept. 24   SCBIO Executive Breakfast @ MedTech -- presented by Womble Bond Dickinson, 


                 CRDA and Upstate SC Alliance -- 7:30 - 9am, The Otis Room, Westin Boston Waterfront
                 Hotel, 425 Summer Street, Boston, MA.  Attending?  Email us for your invitation!
Oct. 29-31  SCBIO 2019 Annual Conference, Hyatt Regency Greenville, 220 N. Main Street,  


                     Greenville SC -- click for the latest details -- Registration now open!
Nov. 18-21  MEDICA 2019, Dusseldorf, Germany; conference details here  

2020
Jan 27-30  Arab Health Conference, Dubai, United Arab Emirates; conference details here  


June 8-11  BIO International Conference, San Diego, CA  

Have an industry event you would like added?  Please email info@scbio.org for inclusion.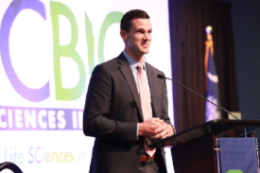 JOIN US AT SCBIO 2019 
Oct. 29-31 in GREENVILLE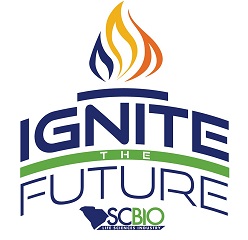 Join life sciences industry leaders and business executives from across America in spectacular Greenville, SC  -- home to one of America's favorite Main Streets -- October 29-31 for 2-plus days of insight sharing, innovation updates, business networking, and access to top leaders at SCBIO 2019.

Speakers are being finalized, but past speakers have included BIO chief executive Jim Greenwood... Secretary of Commerce Bobby Hitt... all SC research university presidents... DePuy Synthes executive I.V. Hall... plus top execs from dozens of leading American life sciences, healthcare, medtech and biotech companies...plus venture capitalists, economic development officials, and hundreds more. 

SCBIO 2019 in Greenville, SC promises to be the biggest and best ever!  Click here for full details as they are announced!