Industry Conferences & Activities

 Industry conferences and events are an essential part of growing our industry, making connections to advance our organizations, and ultimately helping to heal, fuel and feed the world.  SCBIO and BIO members are leading the research and development of innovative healthcare, agricultural, industrial and environmental biotechnology products that are transforming our world... meet with and learn from industry peers at these, and other, events and conferences:


Nov. 16-20    MEDICA Virtual, Dusseldorf Germany; get details here

Nov. 17        SCBIO Workforce Task Force Meeting, 9-10AM, Online  

Dec. 1          Navigate the FDA Approval Process & Other Regulatory Issues, 9AM
                      Presented by Womble Bond Dickinson

Dec. 2-4        BIO CSBA Retreat, details TBA   


Dec. 10         SCBIO Foundation Board Meeting; Online

Dec. 15          Virtual Holiday Meet-Up & Networking, 8:30AM - 9:30AM, online; register here

2021
Feb. 16-17     SCBIO 2021 Virtual Annual Meeting, Charleston SC; details here


Have an industry event you would like added?  Please email info@scbio.org for inclusion.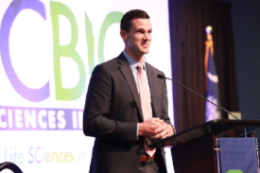 JOIN US FOR SCBIO 2021 VIRTUAL! 
Feb. 16, 2021  ♦ 
9am - 12:30pm Annual Meeting
---
Feb. 17, 2021  ♦ 
9am - 3pm 1-to-1 Partnering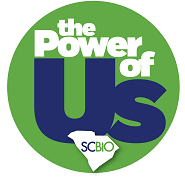 Join hundreds of life sciences industry leaders and business executives from across America for The Power of Us -- insight sharing, innovation updates, business networking, and access to top leaders at SCBIO 2021 -- South Carolina life sciences' Virtual Annual Meeting!.

Past speakers have included such notables as J&J Innovation's Michal Preminger... Medtronic VP Christian Howell... IQVIA SVP Murray Aitken... University Presidents Harris Pastides, David Cole and Jim Clements...  plus execs from leading American life sciences, healthcare, medtech and biotech companies, VC's, economic development officials, and more. 

Plan to join us VIRTUALLY Feb. 16, 2021 for the SCBIO 2021 Annual Conference!