Industry Conferences & Activities
Industry conferences and events are an essential part of growing our industry, making connections to advance our organizations, and ultimately helping to heal, fuel and feed the world.  SCBIO and BIO members are leading the research and development of innovative healthcare, agricultural, industrial and environmental biotechnology products that are transforming our world... meet with and learn from industry peers at these, and other, events and conferences:

July 16              SCBIO Charleston Meet-Up, 5-7pm, Edmund's Oast, 1081 Morrison Drive, 


                                    Charleston, SC

July 24              SCBIO Greenville Meet-Up, 5-7pm, Soby's, 207 S. Main St., Greenville SC 

August 15        SCBIO Columbia Meet-Up, 5-7pm, Lula Drake, 1635 Main St., Columbia SC 


August 28       SCBIO Florence/PeeDee Meet-Up, 5-7pm, The Dispensary, 101 W. Evans St.,


                                   Florence, SC
 
Sept. 5             MedTech Women @ SEMDA, 12-7pm, Academy of Medicine, Atlanta GA 

Sept. 12            SCBIO Board of Directors Meeting,  SC Chamber of Commerce Board Room,


                                    Columbia, SC

Sept. 24-26         MedTech 2018 Conference, Philadelphia, PA 


Oct. 23-25           SCBIO 2018 Annual Conference, The Gaillard Center, Charleston, SC    


Nov. 12-15           MEDICA, Dusseldorf, Germany  




Nov. 13-14          SEBIO Annual Conference, Atlanta, GA 


Dec. TBD            Council of State Bioscience Assoc. CEOs Planning Retreat    


Have an industry event you would like added?  Please email info@scbio.org for inclusion.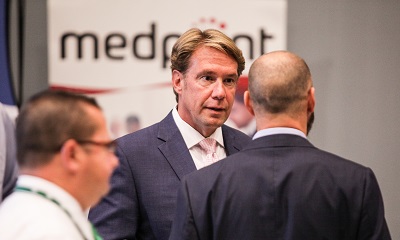 SCBIO 2018 Annual Conference:
Connect.  Collaborate.  Advance.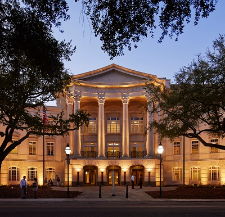 Plan now to join hundreds of life sciences industry leaders and business executives Oct. 23-25, 2018  in spectacular Charleston, SC  -- America's favorite travel destination -- for 2-plus days of insight sharing, innovation updates, business networking, and access to top leaders at SCBIO 2018.

Invited speakers  include BIO chief executive Jim Greenwood... SC Governor Henry McMaster... Secretary of Commerce Bobby Hitt... research university presidents Dr. David Cole (MUSC), Jim Clements (Clemson) and Dr. Harris Pastides (USC).  Plus CEOs from numerous leading American life sciences success stories... healthcare and biotech executives, venture capitalists, economic development officials, and hundreds more. 

SCBIO 2018 promises to be even bigger and better!  Click here for full details as they are announced, or to register now and save!