The SCBIO economic development strategy is to support growth of existing industry... to recruit/attract new industry partners... to nurture and grow our own companies... and to do so in alignment and coordination with the South Carolina Department of Commerce, regional Economic Development Alliances, and local economic developers.  Successful execution of this strategy will result in life sciences becoming an even-more impactful economic engine for the state and the entire Southeastern region.

Growing Existing Industry
Building the Business of Life Sciences in South Carolina is the call to action for SCBIO – the official state affiliate of the US-based Biotechnology Innovation Organization.  And no mission of SCBIO is more important than its direct support of the continued growth and prosperity of the impressive portfolio of over 670 life sciences companies already located throughout the state, impacting every major region.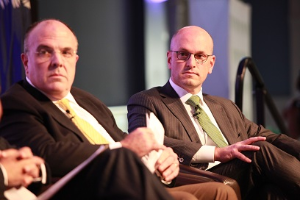 A growing roster of SCBIO industry partners and members already covers a diverse spectrum of life sciences – ranging from major pharmaceutical companies, to globally known medical device companies, to start-ups and early stage innovation companies focused on digital health solutions to improve the delivery and access of affordable, high quality healthcare. And the umbrella continues to expand.
From Nephron Pharmaceuticals, with its state-of-the-art advanced manufacturing and corporate campus in the Columbia area now approaching $400 million in total capital investment, to Greenville's AVX quietly developing critically important capacitors that are integrated into an astonishing array of pacemakers and defibrillators, to Charleston's burgeoning digital health companies, the life sciences industry in South Carolina has already reached critical mass... and is poised for further rapid growth:
$11 Billion+ in annual economic impact
1.7% growth annually since 2005
43,000+ jobs (15,000+ directly related)
670+ dedicated life science firms
Average salary range of $58,000 to $78,000+
Hundreds of new patents and licensed technologies since 2012.
Global Industry Recruitment
In partnership and alignment with the SC Department of Commerce, regional alliances, and local economic development teams,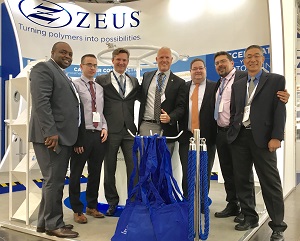 is committed to adding real value and content expertise to the successful recruitment of highly coveted life sciences companies to the state representing a vast array of world class companies – ranging from pharmaceutical companies and drug development companies, to medical device companies, to R&D and laboratory facilities, to digital health solution providers. 
As part of its industry recruitment role, SCBIO is focused on taking the lead in developing and spearheading high-impact integrated marketing strategies to tell the SC life sciences story in a compelling way on a global basis.  Recruiting a new generation of companies to South Carolina is complex and competitive, yet the state's flourishing ecosystem is attracting both domestic and international entries, including international landing parties that could choose any location to launch their brand stateside... yet choose the business-friendly climate of South Carolina.
As such, SCBIO is participating in life sciences conferences across the country, and will be tackling international economic development missions for the first time in its history.  From September through January each year, SCBIO represents the Palmetto State's burgeoning life sciences industry at the MedTech Conference ; MEDICA in Dusseldorf, Germany; the BIO State CEO National Strategic Retreat in New York; and Arab Health in Dubai – in addition to preparing for participation in the 2020 BIO International Conference in California.
Start-Ups & Early Stage Organizations
South Carolina attracts and grows high-impact, knowledge-based companies by developing an entrepreneurial ecosystem and connecting entrepreneurs to it. Our passion has long been to provide the support entrepreneurs  and early stage organizations require to build strong, successful, globally-competitive businesses.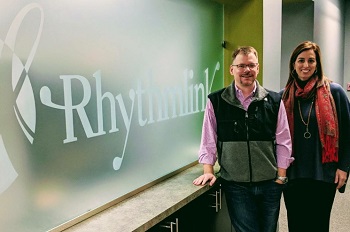 We welcome risk takers and pioneers, because we believe that innovative small companies are essential to realizing the benefits of economic development. We are committed to creating an ecosystem where such ventures can thrive and that will generate high-quality jobs and successful, long-standing enterprises for generations to come.
South Carolina has made a commitment to entrepreneurship and technology-based economic development successes. We foster commercialization of technologies, support the increase of capital to homegrown companies, and work to raise the profile of the state's innovation assets -- helping individuals and organizations access resources and connect with one another.
From innovation incubators like Greenville's NEXT,  Charleston's Harbor Entrepreneurial Center, SC Commerce's online South Carolina Innovation Hub and much more, South Carolina is just right for your emerging business or organization.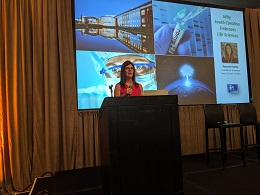 ---
AT A GLANCE: 
Nephron epitomizes the future of innovative pharmaceutical manufacturing with its leading-edge campus in West Columbia, S.C.  A global leader in manufacturing generic respiratory medications and contract manufacturing, Nephron has invested almost $400M in the Palmetto State over the past 3 years, including the relocation of their headquarters to South Carolina.
KEY FACT: 
Nephron  produces billions of doses annually for a global customer base.
---

---
AT A GLANCE:
A top global producer of tantalum, ceramic and thin-film capacitors, AVX's global headquarters and R&D hub is based in Fountain Inn, S.C. with additional manufacturing in Myrtle Beach. AVX's R&D team helps develop products for integration with implantable devices that regulate and stimulate the heart, bring sound to the hearing impaired, and sight to those with vision problems.  
KEY FACT:
AVX employs approximately 11,000 associates, with 20 manufacturing sites in 12 countries.  
---