Book Your Hotel Now for SCBIO 2019!
The Hyatt Regency Greenville is headquarters hotel for SCBIO 2019.  Blocks of rooms have been reserved at special rates for SCBIO 2019 conference attendees while they last.
Please note that discounted room rates are based on availability. Book early, as October is one of Greenville's most popular months, and we expect rooms to sell out early.  The Hyatt Regency will serve as home to virtually all SCBIO 2019 activities -- and offers convenient access to Greenville's acclaimed (and highly walkable) downtown with its many famous attractions, shops and restaurants.
To book a room for SCBIO 2019, use the registration link or phone number provided below.   
Please be aware that while the Hyatt Regency Greenville is SCBIO's preferred accommodations provider, although you are free to select any Greenville property of your choosing.
Need more options?  Contact our friends at Visit Greenville SC for more great ideas.
---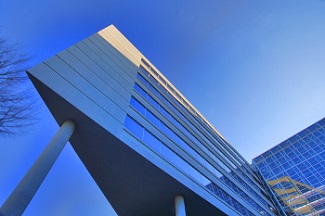 Hyatt Regency Greenville
220 North Main Street, Greenville, SC 
Phone:  843-558-8000 or 843.872.9043
Call 865.235.1234 for Reservations Now
SCBIO Rates from $179; Suites also available

Experience Southern charm here in the heart of Greenville.

Hyatt Regency Greenville offers guests the perfect balance of Southern hospitality and modern amenities. Located in the trendy downtown area of Greenville, we're near the area's best dining, shopping, and entertainment. The rooms at Hyatt Regency Greenville feel like a world away from the hustle and bustle of Main Street. Inside our 327 cozy rooms and suites, you'll find plush Hyatt Grand Beds™, deluxe Portico bath amenities, and a spacious work area. A pool, fitness center, onsite restaurants and business center are just a few of the amenities you'll enjoy.
And before or after the SCBIO 2019 Conference, consider extra time for visiting Furman University, exploring Falls Park on the Reedy, or enjoying one of our many fine clubs, restaurants, hiking and biking trails, or just relaxing.  With Hyatt Regency Greenville, you will always find a welcoming room and welcoming town waiting for you here in the Upstate of South Carolina.
---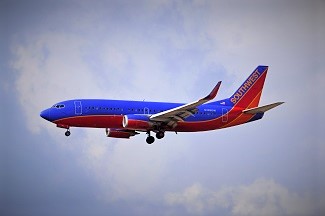 Airports & Airlines

Greenville is conveniently serviced by two airports. Greenville-Spartanburg International Airport is located along I-85, about 15 minutes from the heart of town. Air service is frequent and convenient, with service provided by six major airlines: US Airways, Delta, Southwest, Allegiant, American Eagle and United. It recently underwent a $125 terminal renovation and that has earned it accolades and great acclaim from frequent travelers.
The Greenville Downtown Airport is the busiest general aviation airport in South Carolina, providing a well-maintained and convenient landing spot for business, charter and personal aircraft. 
If you decide to fly to Greenville, expect a smooth and convenient landing whichever airport you select.
---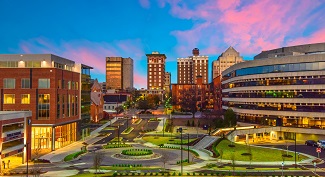 Greenville:  Small City, Big Buzz
There are 36 Greenville's in the U.S., but only one — our South Carolina version — keeps racking up props in the likes of The New York Times, The Wall Street Journal, Travel + Leisure and National Geographic Traveler.
With a walkable city center, fabulous food offerings and abundant natural beauty, this is the little city that could. Greenville is also super-accessible category, with nonstop flights from 14 cities and easy proximity to I-85 for roadtrippers.
This is also an international city, with dozens of companies from around the globe calling Greenville home -- including Germany, Japan, Switzerland, France, Belgium, England, Scotland, Korea and many more.  You'll find cuisine and connections from around the globe, and a universal appreciation for helping other find success in business here.  
For all its international flavor, Greenville serves up serious food and drink, earning a reputation as one of he up-and-coming cuisine centers of America.  Biking, hiking, golfing or just relaxing... you'll find Greenville to be a small city with big attractions.