SCBIO 2017 Featured Speakers & Panelists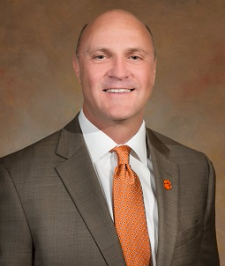 Mr. James P. Clements
President, Clemson University
Named Clemson University's 15th president on Dec. 31, 2013, Mr. Clements has raised the bar for Clemson admissions, enrollment, research, athletics, graduation and retention rates and fundraising, including successful completion of the $1 billion Will to Lead capital campaign. 
Mr. Clements is current chair of the ACC Council of Presidents, and holds an honorary degree as Doctor of Public Education from his Alma Mater, the University of Maryland – Baltimore County.  Before joining Clemson, he served as president of West Virginia University and chaired the boards of the West Virginia United Health System and WVU Hospitals.  Previously he served in several key roles, including provost and vice president for academic affairs, at Towson University.
He has published and presented more than 75 papers in the fields of computer science, higher education, information technology, project management and strategic planning.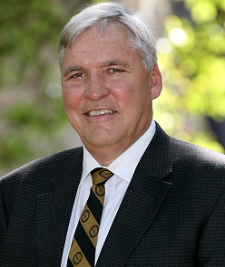 Dr. David J. Cole, MD, FACS
President, Medical University of South Carolina
Dr. Cole received his B.S. in Biology from New Mexico State University and his medical degree from Cornell University Medical College.   He interned and completed his residency at Emory University Affiliated Hospitals and his fellowship in Surgical Oncology at the NIH/NCI Surgery Branch in Bethesda.
Dr. Cole joined MUSC in 1994 and has been named the A. McKoy Rose, Jr., MD Endowed Chair in Surgical Oncology,  selected as Chairman for the Department of Surgery, President of MUSC Physicians, and was named President of MUSC on July 1, 2014.
Board Certified through the American Board of Surgery with a primary clinical field of interest in breast cancer, melanoma and sarcoma, Dr. Cole has a strong research background and spent seven years as Medical Director for the Center for Cellular Therapy researching novel cancer vaccine development and molecular diagnostics.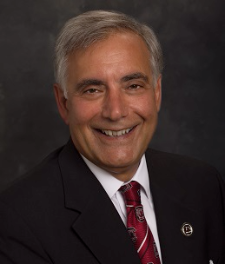 Dr. Harris Pastides
President, University of South Carolina
USC's 28th president, Dr. Pastides has led the school's eight institutions in 19 geographic locations to high achievement and unprecedented growth.  Under his tenure, the USC Honors College has risen to the No. 1 public honors college in the nation and celebrated increased research funding and top rankings in undergraduate and graduate international business, public health, engineering and nursing.
In 2016, Pastides became one of seven Fulbright alumni to receive the inaugural Global Changemaker Award in recognition of his ongoing commitment to transform society and humanity through his work. He also received the 2017 prestigious Ellis Island Medal of Honor honoring the immigrant experience and contributions made by immigrants and their children.
Before joining USC as dean of the Arnold School of Public Health, Dr. Pastides was chairman of the Department of Biostatistics and Epidemiology at the University of Massachusetts Amherst. He received two masters' degrees and a Ph.D. in Epidemiology from Yale University.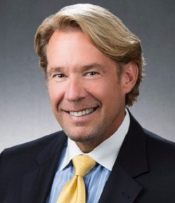 Chuck Crumpton
CEO, MedPoint LLC
After a successful senior management career in a Fortune 15 company, Chuck started, built and sold a pharmacy services company during the late 1990's. That experience inspired the creation of Medpoint, LLC in 2002, where Chuck has been privileged to lead the company as CEO. 
Chuck enjoys his role as servant leader of the multi-million dollar healthcare consulting company, and has a great passion to help individuals and companies reach their ultimate potential.  Proud son of a North Carolina tobacco farmer and blessed father of two, Chuck is a frequent speaker at industry gatherings in the US, Europe and Asia.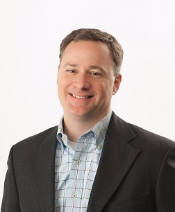 Matt Dunbar
Managing Director, VentureSouth
Matt is co-founder and Managing Director of VentureSouth, which manages angel investor groups and funds that in invest in promising early stage ventures in the Southeast. Its network of more than 200 investors has invested more than $20 million in over 50 companies since 2008.  As founding Managing Director of the Upstate Carolina Angel Network in Greenville, Matt developed the operations template for VentureSouth's angel groups, resulting in UCAN being named a Top 10 Angel Group in the US.  
Matt is serving his second term on the Board of Directors of the Angel Capital Association.  He was previously a management consultant with the Boston Consulting Group and an engineer with Eastman Chemical Company. He holds an MBA and M.E. from Stanford and a B.S. in Chemical Engineering from Clemson.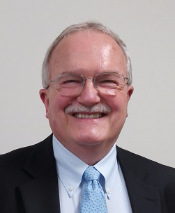 Robert Fairey
SVP Healthcare Div., AVX
A South Carolina native and Clemson University graduate with B.S. and M.S. degrees in Management, Bob serves as Vice President, Medical Division for AVX Corporation in Fountain Inn.  For over 25 years, he has been involved in developing, manufacturing and marketing capacitors and other AVX components for pacemakers, implantable defibrillators and other life-saving and enhancing products. 
AVX components are used in most implantable life support devices globally, and the company is expanding its passive component and interconnect product portfolio to serve other segments of the medical electronics industry.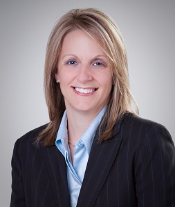 Jennifer Fletcher
Deputy Secretary, SC Department of Commerce
Named Deputy Secretary in 2015, Jennifer previously served SC Commerce as Director of Global Business Development, where among her major wins were Continental Tire, Giti Tire, Toray Industries, and expansions by BMW, Boeing and GE.  With nearly 20 years of economic development experience, she joined Commerce from the Upstate SC Alliance, where she was executive vice president.
She holds a bachelor's and master's degree from the University of South Carolina, is a graduate of the Economic Development Institute at the University of Oklahoma, and is a member of the Board of Directors for the South Carolina Economic Developers Association.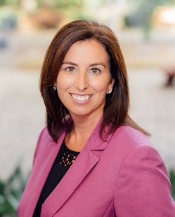 Erin Ford
Dir. Of Sales, Poly-Med, Inc.
Erin leads sales at Poly-Med, Inc., a global innovation company developing leading edge bioresorbable polymers and constructs for the medical device industry.  Previously, she served as business recruitment officer at the Upstate SC Alliance, operating as the main point of contact for life sciences companies interested in expanding or locating in South Carolina. 
She formerly served as an ex-officio SCBIO board member from 2013-2015 and led a regional biosciences task force comprised of industry executives from across Upstate South Carolina. Experienced as a TV documentary producer and sportscaster, she received her B.A. in Communication from La Salle University in Philadelphia.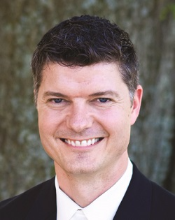 Matt Gevaert
CEO, KIYATEC
Dr. Gevaert is CEO of KIYATEC Inc., a life sciences company commercializing advanced three-dimensional (3D) cell culture plasticware and cell-based diagnostics. He previously led commercialization of Clemson University's biomedical and biotechnology intellectual property portfolio, and has held professional roles with 3M, Dow Chemical, and Merck, and as sole proprietor of Edge Biomedical, a biomaterials consulting practice.
An Ontario, Canada native and graduate of the University of Waterloo with a B.S. in Applied Chemistry, he also holds an M.S. and Ph.D. in Bioengineering from Clemson University. He is current president of SCMedTech, and adjunct professor in the Clemson University Department of Bioengineering.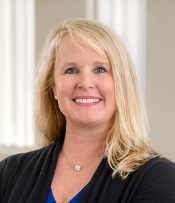 Lou Kennedy
President & CEO, Nephron Pharmaceuticals
Lou Kennedy joined Nephron Pharmaceuticals in 2001, and was named President/CEO in 2007.  She led the creation of a state of the art manufacturing facility in West Columbia in 2014, and oversaw development of a national sales force which helped Nephron grow by 300% and increased shipped product to over one billion doses annually. 
A graduate of the University of South Carolina's College of Journalism, Lou and husband Bill helped establish the Kennedy Pharmacy Innovation Center in conjunction with the USC School of Pharmacy.  She serves on numerous boards including those of the SC Chamber of Commerce, the National Bank of South Carolina, and SC Manufacturers Alliance.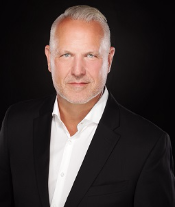 Sam Konduros
President/CEO, SCBIO
Before joining SCBIO in 2017 as President/CEO, Sam served as Executive Director of the Greenville Health Research Development Corporation, founding CEO of Upstate SC Alliance, and held leadership roles with the SC Department of Commerce and Alfmeier Corporation.  He is also founder of SK Strategies, LLC - a consulting firm specializing in economic development, public-private partnerships, integrated marketing and business development strategies and innovation. 
A licensed attorney since 1989, he is a member of numerous business and industry boards,  including former chair of the Greater Greenville Chamber of Commerce and Cancer Society of Greenville County, and an  Executive Committee member of the South Carolina Chamber of Commerce.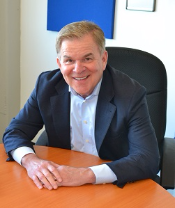 Joseph McDonald
President/CEO, Belimed
Joseph McDonald is President and CEO of Charleston-based Belimed, Inc, a world leader in infection control technologies serving the Life Sciences and medical markets.  Prior to joining Belimed he served as President/COO of Berchtold Corporation, now part of Stryker Corporation.
He has over 30 years in the healthcare industry with such companies as AMSCO and Steris Corporation, and has extensive experience in the global delivery of infection control and surgical products.  A Pennsylvania native, he has a B.S. in Economics from Gannon University and has completed executive programs at Columbia University and the University of Chicago.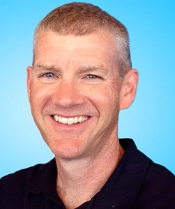 Thomas McKenna, III
COO, Thorne Research
As COO of Thorne Research, Tom oversees development and execution of business plans for all divisions, joint ventures and alliances, including sales, marketing, production, QA/QC, distribution, customer service, and R&D.  He previously served with Diversified Natural Products (Health Care) and with Bristol-Myers Squibb, where he led global pharmaceuticals in areas including strategic planning, business analysis, pricing, managed care, disease management, financial planning and productivity. 
He championed Bristol-Myers Squibb's refocus on bio-pharmaceuticals and serious diseases. Tom also has held financial roles at the Travelers Companies and General Electric, and was Managing Director of the Life Sciences consulting practice at Navigant Consulting.  Tom earned a bachelor's degree in Finance and Economics from Fairfield University and an M.B.A. from Temple University.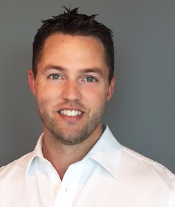 John Osborne
Founder, Harbor Entrepreneur Center
John Osborne is Managing Partner at Good Growth Capital, a Charleston, SC-based venture capital firm focused on early stage technology companies. He has served as a Co-Founder and Director since September 2013 and Member of the Board of Advisors at The Harbor Entrepreneur Center, a non-profit initiative dedicated to creating collision among entrepreneurs in the Charleston area.
John is also the Founder at fundingcharleston.com, of Strive Cup and of the Charleston Angel Conference.  Originally from Billings, MT, John currently lives on Johns Island with his wife Allison and two sons.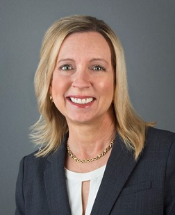 Kathy Phlegar
President, Phlegar & Associates
Kathy is Founder of Phlegar & Associates, a boutique consulting firm providing strategy, business development, and product/technology evaluation expertise to companies. Previously, Kathy led a $70MM division in a multi‐national company, directing cross‐functional product development teams, and providing revenue and expense forecasts and strategic investment proposals.
She has launched products nationally while directing product design, manufacturing, serviceability, pricing, and distribution.  Kathy's expertise has extended to evaluation of business growth opportunities for three Fortune 500 companies, and she has developed Life Science Sector Strategy for the Charleston region. Kathy holds an MBA from the University of Florida, and a B.S. from Clemson University.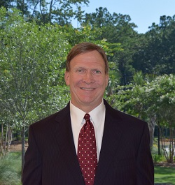 Robert Quinn
President/CEO, SCRA
After Bob Quinn is the Executive Director of SCRA, established in 1983 as a public, non-profit to foster South Carolina's Innovation Economy by supporting entrepreneurs, enabling academic research and commercialization, and connecting industry with innovators.  Before joining SCRA, Bob held executive roles with Battelle Memorial Institute and affiliated companies, including as Managing Director of Battelle's subsidiary, 360ip -- an international investment, fund management and commercialization company headquartered in Singapore.
Previous assignments included Vice President of Technology Commercialization and Vice President of Environmental Science and Technology at Battelle as well as Director of Technology Commercialization at Oak Ridge National Laboratory.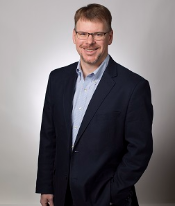 Shawn Regan
CEO, Rhythmlink
As co-founder and CEO, Shawn brings 20+ years of diverse experience to the medical device company. A University of Michigan graduate, Regan has devoted his career to the neurophysiology field, holding clinical, sales, marketing and executive management positions prior to starting Rhythmlink in 2002. 
Rhythmlink is a medical device manufacturing company which enhances patient care by transforming medical device technology that links patients to equipment.  He has successfully focused Rhythmlink's efforts on integrating clinical end-user needs with engineering and manufacturing requirements, achieving rapid sales growth, high employee satisfaction and product innovations that have generated over 20 patents and counting.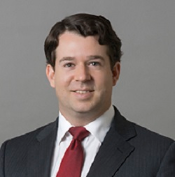 Noah Rhodes III
Principal, Great Point Partners
Noah is Managing Director of Greenwich, CT-based Great Point Partners, which he joined in 2006.  He holds a B.S., cum laude, from Washington & Lee University, and has prior working experience with both Wachovia Securities and with Forest Hill Capital, LLC.  His extensive investment experience includes roles with Caprion Proteomics, Corrona, Cytovance Biologics (Hepalink), Equian, Pacific Child, Softbox and United Claim Solutions. 
GPP helps growing health care companies achieve full potential, and itself has been a fast-growing organization whose hallmark has been creativity and dedication to building the preeminent health care investment firm in America.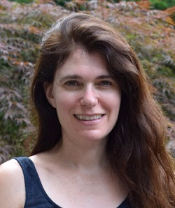 Amy Salzhauer
Co-Managing Partner, Good Growth Capital
Amy is Managing Partner of Good Growth Capital, a venture capital fund focused on early stage technology companies, primarily in South Carolina and the Southeast.  As founder and CEO of Ignition Ventures,  her team helped to transfer technologies from chip-based fuel cells (Lilliputian Systems) and self-organizing networks (Ember Corporation) to selective organ cooling (Toev Medical) and the world's most accurate scale (Bioscale) out of academic research labs, creating companies with valuations of over $1 billion. 
Extensively published, Amy serves on the Boards of multiple high-tech companies and non-profits.  She holds degrees from Harvard, Cambridge, and MIT.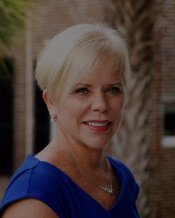 Nancy Snowden
CEO, NCGS
Nancy founded NCGS in 1984 with a mission of impacting health care for the future, instilling a philosophy that "Research conducted on study individuals will impact health care for the future. These future consumers may not be anonymous; they could just as easily be your parent, sibling or yourself."
With a clinical background in Oncology, Transplant Medicine and Critical Care, and over 30 years of clinical research experience in health care and drug development, Nancy previously served as Sr. Nursing Lead of an NIH/NCI funded grant at the Medical College of Georgia/University Hospital, establishing one of the first Community Clinical Oncology Programs (CCOP).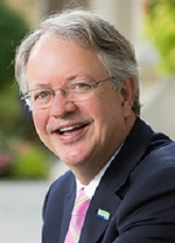 Honorable John Tecklenburg
Mayor, City of Charleston
Charleston Mayor John Tecklenburg spent much of his career as a businessman and entrepreneur, and has also served as Director of Economic Development for the City of Charleston.  Long committed to improving quality of life and making Charleston a city of opportunity for all, he holds a B.S. in Chemistry from Georgetown University.
Among his areas of focus have been strategic initiatives in flooding and drainage relief, addressing housing affordability and homelessness, and the championing of Plan West Ashley, the largest, most comprehensive renewal and revitalization in Charleston history which will the area's development for years to come.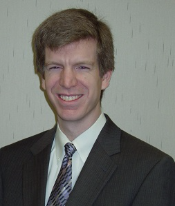 Dr. Joey Von Nessen
Economist, USC Darla Moore School of Business
As Research Economist at the Darla Moore School of Business, Dr. Von Nessen specializes in regional economics and economic forecasting.  An expert in economic impact analyses and feasibility studies, he is responsible for preparation and presentation of the University of South Carolina's annual statewide economic forecast, and serves on the advisory committee for the South Carolina Board of Economic Advisors. 
A frequent speaker for Southeastern business and government leaders, he makes frequent media appearances to discuss local economic topics. Dr. Von Nessen earned his B.A. at Furman University and his Ph.D. in economics at the University of South Carolina.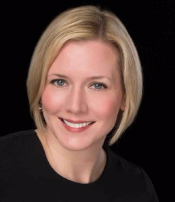 Tiffany Wilson
CEO, T3 Labs and GCMI
Tiffany has spent over 15 years bringing innovative medical technology from benchtop to bedside. She joined GCMI in 2011 to lead its startup, establishing strategic vision, building strategic relationships and bringing together key stakeholders of the medical device ecosystem. Previously, she served with Scientific Intake, driving product development for the global obesity market, and with ACell, Inc., a regenerative medicine and tissue engineering company. 
A Past President of SEMDA, she chairs the T3 Labs Advisory Board and the Georgia Bio Board of Directors. She is a Member of the National Advisory Council on Innovation and Entrepreneurship (NACIE) at the U.S. Department of Commerce.