SCBIO K-12 Workforce Initiative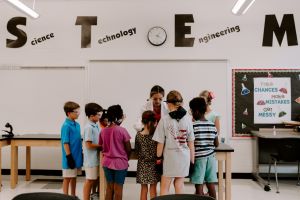 At SCBIO, we realize K-12 life sciences education today means growing the next generation of tomorrow's discoverers and innovators in the fields that will greatly impact the general health and well-being of our communities, our country, and the world.  The SCBIO Foundation is committed to inspiring, developing, and cultivating the next generation of a life sciences workforce. We partner with SCBIO investors to bring career-based learning into the classroom for students and teachers.
Interested in learning more? Email Morgan Nichols at mnichols@scbio.org. 
SC Life Sciences Careers 101
Common career areas in the life sciences consist of research, testing, and medical labs, medical technology, biotechnology (drugs and pharmaceuticals), digital health, bio-science distribution, and bio-ag.


Check out the SC Life Sciences Job Board and SCBIO Careers Page to see examples of life sciences jobs in South Carolina! 
COVID-19 STEM Curriculum: PhRMA Resources
With the COVID-19 pandemic affecting communities across the world, the need for researchers and scientists to work toward finding a viable vaccine and treatment is a priority. While they focus on the task at hand, it is up to all of us to foster the next generation of professionals who will journey down the path of a science, technology, engineering, and mathematics (STEM) education.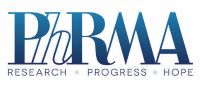 Doing our part to help educate students and be a resource to teachers and parents who suddenly find themselves having dual roles with their children at home, this virtual resource is an extension of the STEM Talent Pipeline Program and serves to answer questions, address concerns and most of all, spark curiosity and interest in the areas of study that lead to new cures each and every day. 
Download Lesson Plan and Worksheet
Greenwood Genetic Center's Outreach Education
The students of today are the innovators of tomorrow in the field of genetic medicine. SCBIO Member, the Greenwood Genetic Center, is in steadfast pursuit of their mission - to enhance genetic literacy and encourage career exploration in the life sciences, particularly in the fields of genetics and genomics.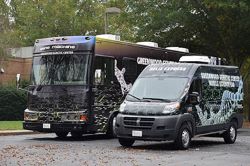 The Genetic Education Center is available for teachers and students from middle school through high school for field trips to the Greenwood campus. They also travel to schools with their mobile science labs, the 'Gene Machine' and 'Helix Express', which are available to visit South Carolina high schools and middle schools at no charge to the school.
Click for More Resources from the GGC for Teachers and Students
Careers at the Greenwood Genetic Center
Become Virtually Immersed in a Life Science Career!
What is it like to work as a bio-manufacturing associate? What is the daily work environment like for a life sciences chief executive officer?
SCBIO is excited to partner with South Carolina's ETV to virtually immerse students inside the life sciences work environment. Check out the Life Sciences Let's GO! Careers page to view and share the videos!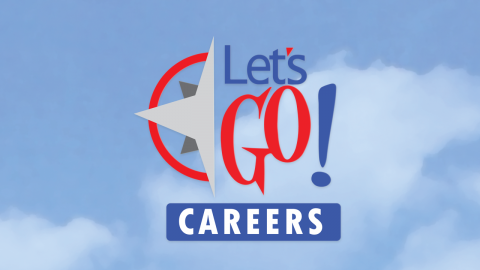 Higher Education in Life Sciences

Check out these higher education entities and the programs they offer to jump-start your life sciences career!
Medical University of South Carolina
SCBIO Members in Local Schools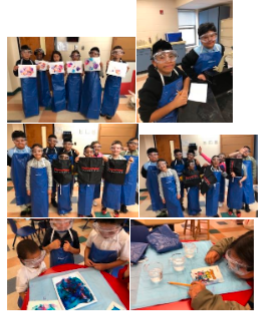 ThermoFisher Scientific delivered 1800 STEM kits to local upstate elementary schools! 
AVX and SCBIO speaking to STEM teachers at Fisher Middle School.