Start your day off with the South Carolina BIO team on Wednesday, June 15th!
Meet our life science industry leaders and learn more about the $25B economic impact this sector has in the South Carolina.
What: Breakfast and Conversation with the South Carolina delegation, Including Biotech industry leaders and investors. We will also share more about how we are gamifying the industry in the Palmetto State!
A panel discussion will feature:
Cecilia Zapata-Harms, COO, SyncMD
Scott Pancoast, Founder & CEO, Zylo Therapeutics
Matthias Breugelmans, CEO, Elastrin Therapeutics
Herbert Drayton, Managing Partner, HI Mark Capital
The delegation also includes leading SC life science company executives, University researchers, economic development partners and more.
Location: Gallery 1, Omni Hotel (across the street from the Convention Center)
When: Wednesday, June 15
Time: 7:30am - 9:00am
7:30am: Registration, Networking, Delicious Breakfast
8:00am: Welcome, and RAD LAB Launch: First of its kind gaming app for the life sciences industry! Learn more about this career pathway app for middle schoolers to discover opportunities in the life sciences sector.
8:10am: A South Carolina Life Sciences Overview, SCBIO CEO, James Chappell, Ph.D.
8:15am: SC Company Success including Investors Panel
8:40am: Networking
9:00am: Adjourn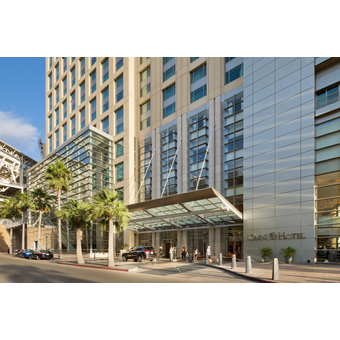 Omni San Diego, 675 L Street, San Diego, CA 92101