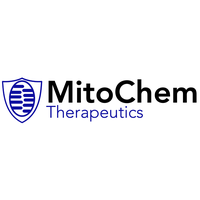 Compliments of Charleston Regional Business Journal
Ichor Life Sciences, a preclinical contract research organization, plans to invest $1.5 million in MitoChem Therapeutics of Charleston.
MitoChem Therapeutics develops treatments to address the effects of mitochondrial dysfunction in neurodegenerative diseases.
MitoChem Therapeutics and Ichor Life Sciences will work together to advance the development of a small molecule pharmaceutical eyedrop, targeting the mitochondria to treat age-related eye disease, according to a news release.
"Our lead compound is unique in its ability to treat a key mechanism of disease in a broad range of hard-to-treat diseases," Michael Voevodsky, CEO of MitoChem Therapeutics, said in the news release. "Ichor Life Science's investment and capabilities will help advance our compounds into the clinic."
MitoChem Therapeutics is the third company focusing on treatments for ocular disease in the Ichor portfolio, along with Lento Bio Inc. and Lysoclear Inc., the release said. Ichor has expanded its ocular capabilities to de-risk therapeutics with longevity applications by targeting ocular indications, while further bolstering its preclinical service offerings.
"An innovator in its space, MitoChem's pre-clinical data is compelling," Kelsey Moody, CEO of Ichor Life Sciences, said in the release. "Through our placement with MitoChem, we anticipate making significant advancements related to the treatment of age-related ocular disease while assessing the drugability of fundamental hallmarks of aging more broadly."
MitoChem Therapeutics will open a satellite lab in Potsdam, N.Y., at Clarkson University's Peyton Hall Biotechnology Incubator to support the work at Ichor. Ichor Life Sciences serves as an anchor tenant at the incubator, which is establishing a biotechnology and pharmaceutical start-up cluster in the region.