"You can't allow tradition to get in the way of innovation," said Disney CEO Bob Iger. 
MUSC Innovation Week 2023 built on that concept, directing more than $200,000 in funding to 32 innovators. These funds support new projects across the enterprise and prompt many to ask, "Why are we still doing things the traditional way?"
"See one, do one, teach one," said Edward Kilb, M.D., an assistant professor in the College of Medicine, as he pitched to MUSC leadership during Innovation Week's signature event: Shark Tank. "That is the current model. That, unfortunately, is still all too prevalent in today's medical education curriculum."
Kilb's idea, the implementation of a central venous catheter curriculum to improve medical student self-confidence through more simulation repetition, would eventually go on to win in the Education category. It also represented the spirit of the Office of Innovation's annual Shark Tank tradition, which is to inspire others to find new solutions and change tradition for the betterment of patients and health care.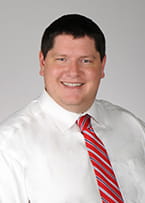 For the fifth year in a row, the MUSC Office of Innovation funded a number of exciting new projects and solutions during Innovation Week. It also acted as the closing chapter of the first South Carolina Innovation Month, a new initiative proclaimed by Gov. Henry McMaster, who named MUSC a founding partner on April 3 at the South Carolina Statehouse. This month was designed to highlight the state's significant contributions in the areas of innovation, technology and entrepreneurship.
MUSC is one of three founding partners along with the South Carolina Research Authority (SCRA) and the South Carolina Department of Commerce.
"For MUSC to be a founding member and the first organization to host a weeklong celebration highlighting innovation is a testament to how we've set the stage to make it truly foundational and allow ourselves to be a catalyst for innovation in the region," said chief innovation officer Jesse Goodwin, Ph.D. "It's exciting to be able to shine a light on the entire state for innovation and to anchor the month with our own Innovation Week," she added.
This year, the Office of Innovation set a new record with a total of 14 live sessions, as well as two pitch sessions and Stress Less Bash, offering live music, art therapy and even puppies throughout the week. The office also hosted for the first time four Shark Tank competitions, incorporating the MUSC Health-Midlands Division for the first time.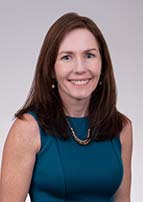 The week's events started on Monday with the announcement of the Blue Sky Award recipients. Developed as a partnership between the Office of Innovation and Office of the Vice President for Research (VPR), they selected a winning research project at the Innovation Week kickoff event. The award recognizes promising innovation projects that are rooted in collaboration between researchers across MUSC colleges and provides $100,000 per year for two years to aid in preparing the project for future funding opportunities.
To wrap up the week, MUSC hosted its own version of TV's hit show "Shark Tank." The Charleston session saw MUSC's top leadership bite on three projects from employees and faculty, each of whom received $15,000. Meanwhile, the combined sessions of Florence/Marion and Lancaster/Chester were each awarded $15,000 to their own top projects.
"I think it's really important to build the culture where we're not feeling stuck with problems but one in which we're saying, 'Well, let's look at this as an opportunity to really problem solve,'" said Goodwin.
With Innovation Week 2023 successfully in the rearview mirror, innovators can go ahead and circle their calendars for next year, as Innovation Week 2024 is already set to return, and poster session submissions are presently open and awaiting the next tradition breaking innovation.
Innovation Week awards
Blue Sky ($100,000)
Funded by the VPR and the Office of Innovation.
"Hypermobile Ehlers-Danlos Syndrome Blue Sky Initiative."
Co-principal investigators Steven Kautz, Ph.D., and Russell (Chip) Norris, Ph.D.
Co-investigators Heather A. Boger, Ph.D., and Bashar W. Badran, Ph.D.
Student Pitch Competition ($2,500)
Funded by the Office of Innovation and Student Innovation Ambassadors.
SAVER from Heartbeat Technologies
Joshua Kim
STEM Crew Pitch Competition ($5,000)
Funded by the Office of Innovation.
PEETB (a urine-based tuberculosis test)
Yosra Alkabab, M.D.
Shark Tank competitions ($90,000 total. $15,000 for each project)
Funded by the Office of Innovation.
MUSC Health-Charleston Division
Category of Care: "Electronic health record-embedded clinical decision support to reduce hospital-acquired infections."
Team: Michelle Spiegel, M.D.; Karen Melanson; Janet Byrne, R.N.; Jamie Allen, D.O.; Andrew Goodwin, M.D.
Category of Research: "Innovative designs for ventricular assist device cannulas that improve outcomes for infants."
Team: Curry Sherard; Savannah Skidmore; Jesse Flynn; Joe Ruscito; Taufiek Konrad Rajab, M.D.
Category of Education: "Hitting the mark: Implementation of a central venous catheter curriculum to improve medical student self-confidence in quality and safety of procedures."
Team: Edward Kilb, M.D.; Brad Petkovich, M.D.
MUSC Health-Midlands Division
"Enhancing the patient experience: From car to care."
Team: Renee Wilson.
MUSC Health-Lancaster Division
"Addressing disparities in kidney transplant in a rural community hospital."
Team: Prince Anand, M.D.; Camille Filoromo, Ph.D.; Ahmad Alqesseih, M.D.; Derek Dubay, M.D.; Natalie Wessels; Adrian Carlson, Pharm.D.; and Jay McCarley, Pharm.D.
MUSC Health-Florence Division
"The 'ST' edema sling."
Team: Evelyn LeBron-Cooper, Roldan Mandane, Joseph Fraser, Cyreano Hamoy, Corey Bess and Roxie Smallwood.

Zucker Institute for Innovation Commercialization Awards
Student Innovator of the Year
O'Connell Penrose.
Annual Admiral Albert J. Baciocco Innovator of the Year
Anand Mehta, Ph.D., Peggi Angel, Ph.D., and Richard Drake, Ph.D. for their work with Glycopath.
National Academy of Inventors: New Inductees
William David Hill III, Ph.D.
Dorothea Jenkins, M.D.
Daniel Cook, M.D.
Anand Mehta, Ph.D.